Every good and perfect gift is from above, coming down from the Father of the heavenly lights, who does not change like shifting shadows. James 1:17 NIV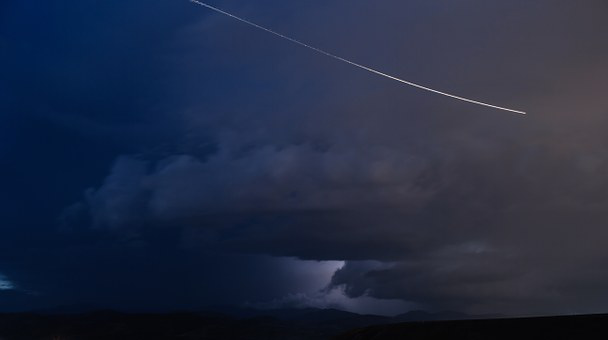 It was a cold, fall night when my family and I finally saw it.
From their sleeping bags on the patio in our backyard, my husband and two girls had upturned faces and eyes to the sky. I looked up into the starry blackness from my place on a chair beside them, hugging my blanket tightly around me. We had been watching for a predicted meteor shower for more than an hour. It was getting late, and we were about to give up and go inside when we simultaneously witnessed the most spectacular burst of white trail across the expanse of darkness. It was an awesome display of God's beautiful handiwork.
James reminds us that all good things come from God.
Before we went outside to look at the meteor shower, a friend called and offered much needed encouragement to my aching soul. Earlier that day, I had gotten an email explaining that a piece of writing I had submitted seven months ago—and had given up on—was going to be published. I call those moments, God sprinkles. They brighten our lives the way sprinkles liven up a cake … the way a meteor lights the sky.
With all of the struggles we face in a fallen world, it's a blessing when God displays His love and care for us in unexpected ways that strengthen our faith and motivate us to keep running this race called life.
Thank Abba-Daddy for the "sprinkles" He showers on you and for the gifts He gives His children.
Bless us, Lord, with grateful hearts and eyes to see Your goodness.
(Photo courtesy of pixabay.)
(For more devotions, visit Christian Devotions.)
---
---