Give thanks to the LORD, for he is good; his love endures forever. 1 Chronicles 16:34 NIV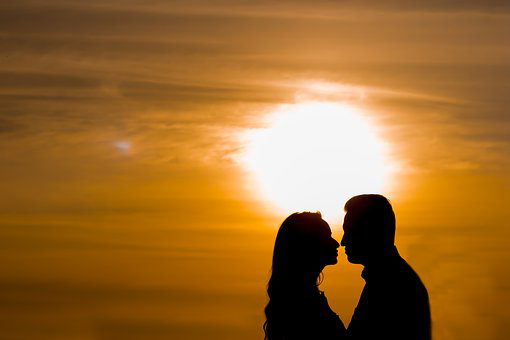 Every day. Every single day. I am thankful. I've often spoken of my sweet husband as my prince. And he is. As we approach thirty-one years together, it appears it was only yesterday we met. Time seems to have stood still. We fit like a hand in a glove.
We met in our early thirties and now we press into our sixties together. I can't remember what it was like to be in a previous marriage, for all I remember is the new relationship God graced me with. And for that I am thankful.
Through the years, I've made mistakes. Some serious, others just foolish. Yet through them all, my sweet husband has stood beside me, loving me despite myself. His love is lasting. Forgiving. I can't imagine being without it.
One Sunday, I noticed something unique at church. An elderly couple—one with a walker, the other a limp—made their way into the building. His hand was on hers as she slowly moved her walker along. A second elderly couple walked hand in hand. A third younger couple sat in front of us, and she leaned her head onto his shoulder as they prayed. There was a sweetness present.
What was so unique about them? It was the presence of God in their relationship. When He is the priority of a relationship, even mistakes or hardships cannot break the bond. Our love becomes everlasting. Solid. Steady. God values and blesses them.
As the people put the Ark in the tent David had placed, he had them present burnt offerings before God. David instructed the people to praise God. Extol the Lord, thank Him, and praise Him. Proclaim His name for all He has done because He is good.
When all else failed for Israel, God's love for them endured forever. This act of praise represented the thankfulness and gratitude of the people. It proved Israel recognized God was faithful, and His love—even when they were less than loving toward Him—endured.
Valentine's Day brings out touching cards and chocolate. It's a time to celebrate those we love—our husbands, wives, children. I get to make over my prince, but in all honesty what it should represent is the everlasting love of God.
Give thanks, extol the Lord, for His love for us endures FOREVER.
(Photo courtesy of pixabay.)
(For more devotions, visit Christian Devotions.)
---
---