For where two or three gather in my name, there am I with them. Matthew 18:20 NIV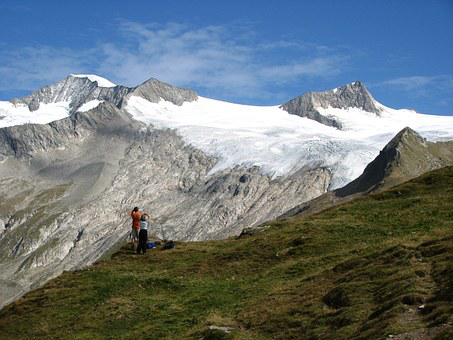 I peered out the window of the fire tower perched atop Harney Peak, the highest point in South Dakota's Black Hills.
After our three-hour hike to the summit, my husband and our three kids rock-hopped along the peak's craggy knolls while I escaped to solitude in the musty cool of the stone fortress. From my vantage point at over seven thousand feet, I marveled at the miles of mountainous ridges dotted with pine, aspen, and oak. Clouds rolled over the hills, casting shadows that animated the formidable landscape. God had surely crafted this panorama, I mused, to remind us of His immense love for us and His dominion over all the earth.
Suddenly, I heard a thin voice lift a familiar song of praise from the landing above. I glanced up to spot a spry seventy-year-old woman descending the metal stairway with the help of a walking stick. My heart thrilled at the opportunity to share this sacred moment, and I raised my voice to join hers. We sang together until the woman reached the ground floor, where our duet turned into words of gratitude for the creator of the universe who arranged for this mountaintop meeting of two sisters in Christ.
My joy burbled over as we hugged goodbye and I watched my new friend hike down the mountain. I smiled at God's little nudge. While I had withdrawn to admire His handiwork, He had sent me a companion to deepen my faith and magnify His praise.
How often we pull away to seek God when our Father's loving heart points us instead toward meaningful connection with others. While there is a time for searching and separateness, Christ's words remind us He is uniquely present in Christian community.
Have you found a place where you can gather in Jesus' name with two, three, or hundreds? If so, thank the Lord for His provision and make a commitment to gather regularly with His people. God will bless your efforts to grow with others as He increases your faith in Him.
If you haven't found a community of believers, look now.
(Photo courtesy of pixabay.)
(For more devotions, visit Christian Devotions.)
---
---