Jesus said to her, "I am the resurrection and the life. He who believes in me will live, even though he dies; and whoever lives and believes in me will never die. Do you believe this?" John 11:25-26 NIV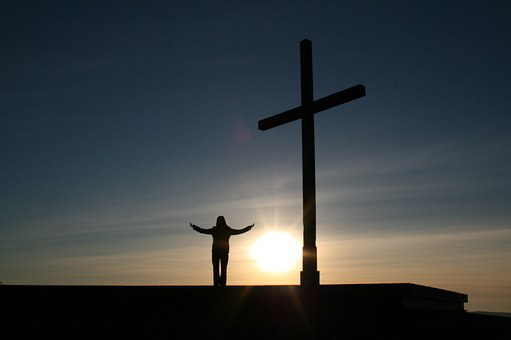 If we were to rate beautiful deaths, Jesus' death would top them all.
The word beautiful is defined by Dictionary.com as "wonderful, very pleasing, or satisfying." Death is defined as the "end of life." When put together, the two words seem to contradict each other. The end of life doesn't seem wonderful or pleasing.
But this is exactly how my friend described her husband's passing from this life. She shared with our church family that his spiritual life was in order, he was surrounded by family and friends, and he was at peace when he expelled his last breath. In my friend's words, "It was a beautiful death."
The physical aspects of Jesus' death are horrible and ugly. He was struck, spit on, bound, mocked, and beaten. He was nailed to a cross and crucified between two robbers. He was betrayed by one of His disciples and rejected by His people. And for a period of about three hours, it seemed that Jesus' own Father had turned His back on Him. Shortly before the point of death, Jesus cried out, "Eloi, Eloi, lama sabachthani?" which means "My God, my God, why have you forsaken me?" (Matthew 27:46)
If He had wanted to, Jesus could have called down angels to free Him. He could have miraculously gotten off the cross, walked away, and lived. Yet that is the beautiful part. He chose to stay on the cross and die—once and for all—to save us from our sins.
Jesus is a living sacrifice—the atonement of the sins for all people. He loves us so much that He willingly gave up His life that we might live. Jesus chose to die the most beautiful death of all.
Don't refuse the benefits of Jesus' beautiful death.
(Photo courtesy of pixabay.)
(For more devotions, visit Christian Devotions.)
---
---