We put no obstacle in anyone's way, so that no fault may be found with our ministry. 2 Corinthians 6:3 ESV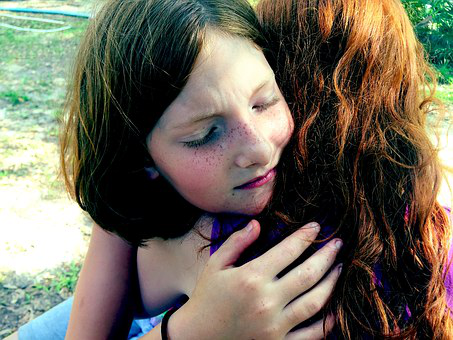 An intense drama was played out on Wednesday, June 2, 2010 at Comerica Park in Detroit when the Detroit Tigers met the Cleveland Indians.
Armando Galarraga almost became the twenty-first pitcher in Major League history to throw a perfect game. But his bid for that game ended one out short when first base umpire Jim Joyce incorrectly ruled that Indians' batter Jason Donald reached first base safely. Joyce admitted he erred on what would have been the final out in Detroit, apologizing to Galarraga and hugging him after the Tiger's win. He then took to the field the next day in tears.
In a classy gesture—meant to show the world the Tigers had moved on from the Wednesday night before—Manager Jim Leyland had Galarraga take the line-up card to Joyce at home-plate. Joyce was emotional. After a brief exchange of line-up cards, he patted Galarraga's shoulder.
In another classy gesture, Galarraga's said, "Nobody's perfect … I have a lot of respect for the man. It takes a lot to say you're sorry."
Paul speaks of integrity in his work—a ministry empowered by God and the Holy Spirit's presence—even though calamities, imprisonments, physical sufferings, and slander followed him.
It's safe to assume none of us will ever endure what the apostle endured. Yet, in spite of human weakness, his ministry reflected God's power—illuminating the gospel by his response to suffering and opposition.
The only way we can truly represent Christ with honor and integrity in our words and actions is by reliance on God's power, through study of the Scriptures, and with the Holy Spirit's guidance. Believers must consider whether actions hinder or honor our Abba Father. What God says about our representation of Him matters.
We have a daunting, sacred trust, but we can access the same power available to Paul. God's grace can enable us to extend that same grace to others. We all stand for something, and we should want our stand for Christ to be beautiful, not grimy. It costs to be salt and light.
Rely on the Word—with the Holy Spirit's guidance—so you can honor being made in the image of God. The world is watching.
(Photo courtesy of pixabay.)
(For more devotions, visit Christian Devotions.)
---
---