The name of the Lord is a fortified tower; the righteous run to it and are safe. Proverbs 18:10 NIV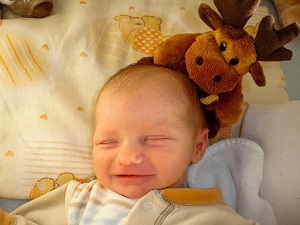 My temperature plummeted, and my blood pressure soared—then crashed.
Frantic, muffled voices surrounded me. I could not make out their meaning, but I knew I was in trouble. At the birth of our twins, my husband, John, ran between the bedside of his semiconscious wife and his children in the Neonatal Intensive Care Unit. The doctors asked him to leave as one boy crashed and they attempted resuscitation. My son later required intubation. No one should have to see their child with a tube down their throat.
At this point, John found a location devoid of people, fell on the floor, and begged for the life of his wife and children. Desperately, he pleaded to Jesus as his Savior and Protector. That day, John needed a place of safety—somewhere to turn.
Jesus stands available to us in times of tragedy and in our everyday lives. We can rely on Him not only for salvation but also for strength. He is our Lord and our Protector.
I don't know what would have happened to my husband's heart if he had not fallen into the arms of his Strong Tower. God rescued four people that day. The road ahead held many challenges, but this dramatic testimony of God's provision bolstered our strength.
Sometimes, we hold on to other things that prevent us from running to God. Or we run but drag our feet along the way.
Release whatever you need so you can rest in God and receive His protection. Allow Him to be the sovereign God He is.
(Photo courtesy of pixabay.)
(For more devotions, visit Christian Devotions.)
---
---