Even though I walk through the valley of the shadow of death, I will fear no evil, for You are with me; Your rod and Your staff they comfort me. Psalm 23:4 ESV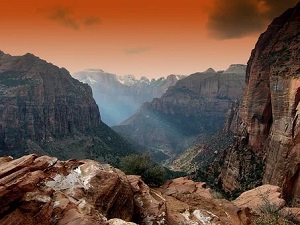 Over the past months, peace has become more precious to me than ever before.
The world shifted when the Coronavirus pandemic struck. I attempted to operate in a new normal, walking out each day as an "essential employee." If not careful, I could have become anxious and fearful.
As I drove home from work one day—a bit weary, but grateful to have made it through the week unscathed by our modern-day plague—I kept hearing, "Peace in the valley." This spiritual utterance reminded me of Psalm 23, a psalm I memorized as a little child in kindergarten and now carried out in real time.
The Coronavirus caused us all to "walk through the valley of the shadow of death." Everywhere we turned and listened, the uncertainty and fear of the unknown was palpable. Even though we faced this valley, God was there. He abides amidst the evil in this world, and although we were forced to distance ourselves from one another, God remained close. God is present in our new reality.
Wrapping our minds around everything during the pandemic was difficult, but peace lives where God is. Addressing the root of my fear and seeking God's guidance created a new level of peace during the COVID valley.
God does not want us to fear Corona or anything else. He wants us to be confident that He will comfort us and provide us with the peace we desperately need during our treks through the valley.
Let God be your rod and staff which will provide divine peace and protection during your seasons in the valley.
(Photo courtesy of pixabay.)
(For more devotions, visit Christian Devotions.)
---
---