He replied, "You of little faith, why are you so afraid?" Then he got up and rebuked the winds and the waves, and it was completely calm. Matthew 8:26 NIV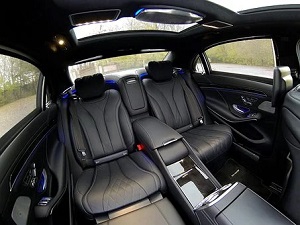 "Please, Mom. You're always the backseat driver. Stop trying to control things. The driver will eventually get you there."
The words jolted me. I sat stunned while on a trip with my daughter and her family. A sudden pang of hurt caused me to shut down as I silently stared out the window. Surely, what she'd just said wasn't true. I wasn't a control freak. Was I? But in an instant, I realized I was a controller. Maybe not a freak, but a controller for sure. Having plans and controlling made me less fearful.
Shame overwhelmed me. I felt instant heat cover my body. I wanted to disappear, but where would I go? After taking a few deep breaths, I thought about her words, "We'll eventually get there." She was telling me to trust them and let go.
In that teachable moment, I realized fear drove my lack of trust. I quickly repented. Doing so opened a doorway toward greater trust in Christ. It also helped me acknowledge my desire to control others. Fear interferes with trust. Hurtful moments can reveal our innermost struggles.
Life with God is similar. We man the wheel with such effort, trying to control our own destinies. We trek down side streets, into dark alleys, and up one-way streets, attempting to control our situation, the direction of our lives, and the length of time is takes to get there. God asks something different—to let go, to trust Him with our lives, and to give Him ultimate rule.
If we meet God in His Word, pray daily, and let Him be in charge, He will direct our pathway, and we will always be right where He wants.
Don't be a backseat driver with God. Let Him author your life's journey and your storms.
(Photo courtesy of pixabay.)
(For more devotions, visit Christian Devotions.)
---
---