And there are also many other things that Jesus did, which if they were written one by one, I suppose that even the world itself could not contain the books that would be written. John 21:25 NKJV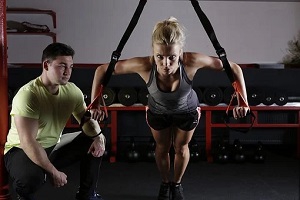 By lifting all the weights, she plans to build strength and endurance.
My co-worker is an avid fitness buff who likes to go to the gym after work. Her departing phrase is often, "Today I'm going to lift all the weights." This means she has a serious workout in mind, and she is excited about it. It's a big plan—not just to lift the small, easy weights, nor just the big, impressive ones.
For me, the idea of lifting all the weights at a gym entails torture, but I understand my co-worker's enthusiasm. As a writer, it's how I feel when I try to describe what God has done in my life. My idea of a spiritual workout would be to sit at my desk and write all the words that praise and glorify God.
John acknowledges his writing is only a small account of Jesus' works. Many other things that Jesus did, as well as signs He gave His disciples after His resurrection, went unrecorded. John chose the words he wrote so his readers might believe Jesus was the Christ, the Son of God, and that they might have life in His name.
Meditating on what God has done is a great spiritual workout and builds faith muscles. Sharing those things is an even more extreme workout where we invite others to see, believe, and experience God's goodness for themselves. When we fill our minds with what God has done for us, we will be ready and eager to share our story.
Think about the small, everyday ways God is present in your life—or when God has intervened in your big moments. Take some time to write your thoughts using a wide variety of words.
(Photo courtesy of pixabay.)
(For more devotions, visit Christian Devotions.)
---
---