This is the genealogy of Jesus the Messiah the son of David, the son of Abraham. Matthew 1:1 NIV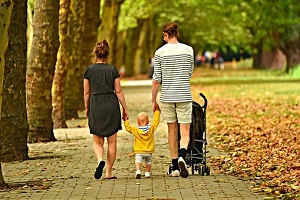 I don't know about you, but I don't want to shake my family tree too hard. I'm afraid who might fall out.
Most of us probably have a few unsavory characters in our background. I choose not to advertise mine to the rest of the world. Yet that's exactly what Matthew did when he listed Jesus' genealogy. Matthew could have composed a perfectly acceptable list instead of this scandal-laden account. No one acknowledged women in genealogy then—and certainly not women with such disgraceful stories.
Look at his narrative: Tamar, who, out of desperation, disguised herself as a prostitute to seduce her father-in-law; Rahab, a prostitute; Ruth, whose romance with Boaz included a provocative move while he slept; and Bathsheba, whose marriage followed King David's adulterous betrayal and murder of her husband.
Doesn't that tell us something about God's family? Jesus, conceived through the power of the Holy Spirit, was born to a lowly, peasant girl who became pregnant before marriage. Matthew's candid genealogy perfectly reflects God's plan of salvation. He rejects no one who turns from sin and accepts His gift of grace.
Those unsavory characters in our background—Jesus came for them. The worse criminals we can imagine—Jesus came for them. And the abusers, persecutors, back-stabbers, liars, cheaters, and cold-hearted? Jesus came for them too. Those people who look back at us in our mirrors, whose faults we know all too well but try to hide from the rest of the world, Jesus also came for us. God loves us as we are but can transform us into more than we can imagine.
Have you turned from your sins and accepted God's gift of salvation through Jesus Christ? If not, now is the perfect time. If you have accepted God's gift of grace, tell someone your story today.
(Photo courtesy of pixabay.)
(For more devotions, visit Christian Devotions.)
---
---