For my yoke is easy and my burden is light. Matthew 11:30 NIV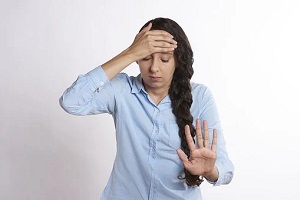 For years, I yelled, "Move, move!"
I yelled at my past and my failures. But once as I prayed, Jesus reminded me His yoke is easy and His burden light. As I meditated on this verse, I saw myself yoked to a huge ox. As I pushed against the yoke, the ox dug in and remained immovable. I kicked and whipped the animal and yelled at it to move, but it stood like a stone. As I strained at the yoke, feeling the weight of the immoveable burden, I finally fell down in defeat.
I asked the Lord, "Why can't I move this object?"
He said, My yoke is easy, and My burden is light.
But isn't my past my burden? I wondered. After all, I created the failures when I led life my way. I now suffer from the consequences of those decisions and can't seem to escape them. They are reflected in the behavior of my children and how they relate to me. And my ex-husband continues to speak abusively to me and my son. Twenty years have passed with no repentance from him—only vain attempts to cover up his black heart with his money.
"I can't change the mistakes of my past. They are immoveable," I said to the Lord.
Exactly, He said. You can't change your past. Only I can change people's hearts and heal the wounds of the past with My love and your faith in it.
God's yoke is easy, and His burden is light because He carries the majority of the load. As we walk beside Him in sweet trust and faith, He moves what we can't. Until we stop striving to fix our past, He can't move in our lives or in the lives of those around us.
"Yes, Lord, I will release this burden to Your miraculous ways, rest in Your Love for me, and see You move in my life." I sighed as peace filled my heart.
We all need God's grace and words of love, forgiveness, and mercy to wash over us every day. We need to believe Him when He says He no longer remembers our past sins. We must forgive ourselves, raise our heads, look into His eyes of love, and give our burdens to Him.
Are you giving your burdens to the Lord?
(Photo courtesy of pixabay.)
(For more devotions, visit Christian Devotions.)
---
---