For you were bought at a price; therefore, glorify God in your body and in your spirit, which are God's. 1 Corinthians 6:20 NKJV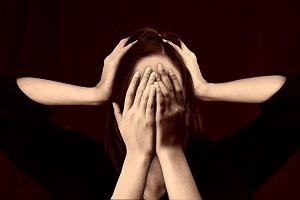 So many times when I meet people, the first question they ask after finding out my name is "what do you do?"
My typical response? "I'm a writer and editor." But there are so many other answers I could give. Teacher. Speaker. Reader. Hallmark junkie. The list could go on and on.
Maybe a better question would be "who are you?" I could say "wife, mother, grandmother, friend." But rather than finding my identity in my titles, accomplishments, and even passions, I can sum up the answer in one short phrase: I am a beloved daughter of God.
You might be a woman who is a doctor, lawyer, pharmacist, or artist. Maybe you're a man who is an engineer, architect, or surgeon. You may have a master's degree or PhD. You may have won numerous awards and received high accolades for your achievements. But the bottom line is this: if we have received Jesus Christ as our Lord and Savior, we are a son or a daughter of the Most High God. Creator of heaven and earth. The Almighty, Everlasting Father. The Great I Am.
God knows our name. In fact, He has written it in the Lamb's Book of Life and engraved it on the palm of His hand. He even knows the number of hairs on our head. He has redeemed our life from death and destruction and clothed us with His very own robe of righteousness. He has adopted us into his family and calls us His child.
We should never get caught up in our titles and accomplishments. After all, they won't mean anything in heaven. Our life is not about what we do but who we are—especially whom we belong to. We are not our own. We have been bought with a price. We are His.
So, who are you? You are a beloved child of God.
(Photo courtesy of pixabay.)
(For more devotions, visit Christian Devotions.)
---
---