To my God I cried for help. From His temple He heard my voice? Psalm 18:6 NRSV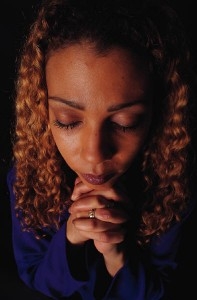 Mysterious marks are sprinkled throughout the pages of my Bible. Smooth circles that fan into patterns much like rays of sunshine radiating from the sun. What made these permanent imprints on the well-worn pages?
Kneeling, I lean forward, hovering over the exquisite words of Psalm 18. Tears spill over as watermarks on paper and then disappear. The perfectly symmetrical circles pucker, making patterns that radiate outward. My tears leave a lasting impression on the pages where they have long since evaporated.
When we cry for help, God hears from his Holy temple. Our prayers are mysteriously transported to His receptive ear, leaving a lasting impression long after they are uttered. I am thankful every time this wave of truth washes over my parched soul. Though we cannot see His face, we have the comforting assurance He hears the cry of our hearts.
Spend some time today calling to the One who hears and answers prayer.
(Photo courtesy of office.microsoft.com.)
---
---