When the woman saw that the fruit of the tree was good for food and pleasing to the eye, and also desirable for gaining wisdom, she took some and ate it. She also gave some to her husband, who was with her, and he ate it. Genesis 3:6 NIV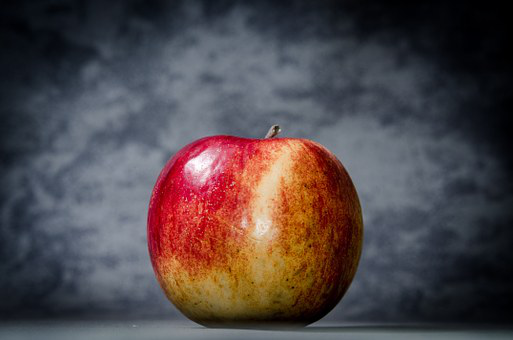 In a single bite, she threw it all away. And for what? An apple.
As a woman, I have a complicated relationship with Eve. When I was younger, it was easy to judge her … to vilify her. She had everything. Literally. A God-appointed, perfect soul mate, the ability to commune with all creatures, the ultimate utopian backyard, and a body so taut and tiny (if illustrations are to be believed) that she could manage to cover it using precisely three fig leaves as pasties and a bikini.
Then she threw it all away. She condemned all of womankind to severe childbearing pains, perpetual body shame, and earthly mortality. As far as I can tell, the instrument of our ultimate demise wasn't even a caramel-covered apple.
Eve believed the hype. She succumbed to the world's first sales pitch and dismissed everything she had for a plain apple that offered the allure of more. It was almost too much for my young mind to comprehend.
As I've gotten older, my view of Eve has evolved. I recognize that I live in a country of privilege. I understand that much of the world perceives us—based merely on our birthright—as having everything.
On my best days, I count my blessings and praise God with humility. Yet if I'm honest, there are times when, like Eve, I find myself caught up in the ancient trappings of more. More success, more money, more stuff. During these moments, I stop judging Eve and start empathizing with her. I understand how it's possible for anyone to be tempted to trade our entire kingdoms for a single taste of shiny fruit.
Gratitude is a powerful weapon against comparison and discontentment. Adopt an attitude of gratitude by acknowledging God's goodness in your life.
Pray for eyes to see and appreciate your blessings.
(Photo courtesy of pixabay.)
(For more devotions, visit Christian Devotions.)
---
---