And this commandment we have from Him: that he who loves God must love his brother also. 1 John 5:21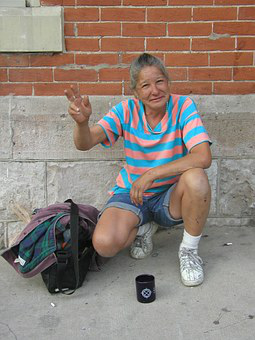 One loving action can change an individual's course for the better.
The search for love is seen in every aspect of society. We encounter people searching for love and acceptance. People crave affection and approval in a world they are desperately trying to understand.
We all seek love, but especially the perfect love John describes. We are proof God exists as well as living proof of His powerful love. When we take the time to help a person in need, God works through us to help another person.
The proof of God's perfect love is hidden in the hearts of the righteous and revealed in their selfless actions. We all have the ability to do good or bad in our everyday actions. When we choose the righteous actions of the Father, we choose to display His love to the world. Immorality holds love captive. When we choose to display love as the Father does, we break the cycle of impurity swirling around us like a bad storm.
When the Lord loves us, He changes our whole being and transforms our lives. We are set free from sin and death in our new lives, become heirs of the promise, and become rich in love and kindness. When the Lord's perfect love invades our space, our thoughts and actions become more like His.
A simple display of God's love to a neighbor can transform that person's life. One kind act can derail hate and violence. We alone cannot solve the world problems, but we who are in Christ have the power of change within our hearts.
Ponder what it would feel like to be hungry, cold, scared, desperate, depressed, lonely, suicidal, or lost. You might stop the cycle of self-destruction in one person's life and prove to them that God does exist. The simplest gesture is the most powerful in God's eyes.
The next time you see a person with a need, think about the opportunity before you.
(Photo courtesy of pixabay.)
(For more devotions, visit Christian Devotions.)
---
---