And Jesus said unto them, "Come ye after me, and I will make you to become fishers of men." Mark 1:17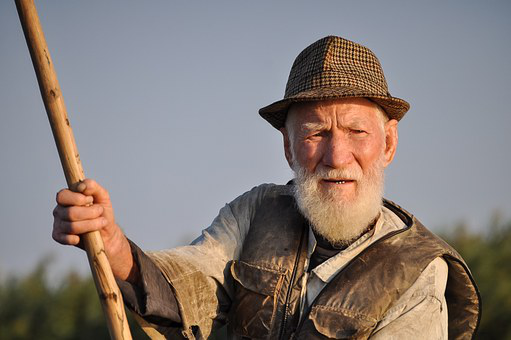 A biochemist now into journalism? How strange.
That has been the response of some who hear about my current job as a pressman. I doused their amazement with the excuse that the job is temporary, pending the completion of my graduate internship program. They also questioned my initial decision to study science since I love writing. "You would have made a good student in arts," they suggest. Life can be dynamic.
Simon and his friends were fishermen on the Sea of Galilee. Fishing was a major industry with a connected attractive social status. Jealously holding on to such a craft required wisdom.
Then Jesus arrived and called them to follow Him. He gave them a new purpose. No longer would they fish for fish. They would now fish for people.
With this new purpose, they were taught and trained by Jesus. After His ascension, they would be used by God to capture the hearts of people with the message of the cross and the resurrection.
Today, we follow in their steps as we share the good news of Christ's love and salvation. This doesn't mean everyone has to become a full-time minister. Nor do we have to leave our jobs, children, spouses, and loved ones to carry a Bible and rally around a city in search of souls. While being a wandering preacher isn't out of the options, innumerable "fish" abound in the classroom, workplace, and on the playground.
We are challenged to resist the temptation to make our work the defining element of who we are. Instead, we can see it as a benchmark to reach neighboring souls with God's love.
Let your life declare and exhibit God's love which can change the lives, purposes, and eternal destinies of others.
(Photo courtesy of pixabay.)
(For more devotions, visit Christian Devotions.)
---
---