Never take revenge. Leave that to the righteous anger of God. For the Scriptures say, "I will take revenge; I will pay them back," says the Lord. Romans 12:19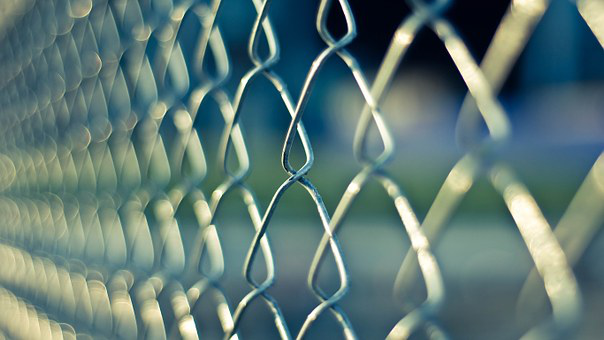 Let him "Say So."
The first rule of being a convict is that every inmate is innocent.
Inside this chain-link and concertina wire compound are the most amazing circumstances of coincidence and mistaken identity you've ever seen.
The second convict rule is if I am guilty, it's someone else's fault. That was me.
While I avoided the first rule by never denying what had happened, I fell to the second rule. I blamed an individual for everything that happened to me. He was responsible for ruining my life. I dreamed of the day I could get out and find this person. Every bench press, every push-up, every mile run was done with the idea I would someday see him again. I didn't want to do him physical harm. I just wanted to shake hands, step into his personal space, and see his eyes flash with a momentary fear. In time, the Father showed me how stupid I was.
One night after a workout, I was looking at my arms in the mirror, flexing my biceps and congratulating myself on the transformation since my arrest. In the next moment, I sat down with my Bible and read in Revelation, "I am the Alpha ..."
I let that sink in. In fact, I read no further. I meditated on the power in those four words. Later, I read where God says twice that He will take revenge and pay back. My foolish fantasy was outside my authority. In a moment of clarity, I realized what God wanted was for me to love the one I hated.
I wasn't able to do that. I'm human, flawed to the core in ways I'm sure make my heavenly Father shake His head. While I couldn't love, I could stop hating. As the years passed, I found myself thinking less about him until one day I realized he didn't matter at all.
Today, the man I once hated has a progressive nervous system disorder. Do I feel satisfaction? I feel pity, sorrow, and pain for his family. Perhaps that in itself is a form of love.
I'm glad I let go of hate. I can see it in an alternative life festering, poisoning, and driving out God's Word with my own petty fantasies of vengeance. Jesus repeatedly tells us to let go of such thoughts.
Release the things that block forgiveness. Let them go.
-Kevin Spencer
Let her "Say So."
Day after day, alone in a prison cell, thoughts of retaliation consumed me.
I read through this verse—Never take revenge. Leave that to the righteous anger of God. For the Scriptures say, "I will take revenge; I will pay them back," says the Lord—wondering if God's idea of revenge was the same as mine. Would He destroy the lives of those who had falsely accused me? Would He be as vindictive, or would He satisfy my desire to watch a certain individual suffer as much as I was? I doubted it. That's one reason I resisted giving in to God's Word.
Refusing to believe those words didn't stop me from hearing them. A battle raged in my conscience, and anger prevailed. It's what gave me the energy to continue fighting. I couldn't give that up. All I wanted was to get back to my life, recover my reputation, and take back my child. I wanted justice on my terms. However, God's voice grew louder each day: Do not be overcome by evil, but overcome evil with good (Romans 12:21).
The creator of evil wants us to continue blaming others for our faults. I felt Satan's hold, but something more powerful was pulling me forward. Awaiting trial, I read the entire Bible for the first time. In between, I read other books as well. Author Chuck Colson became a favorite. Every word of truth I read met me at a place of self-deception. I had been falsely accused of the crime I was being held for. That is all I wanted to focus on. I didn't want to take responsibility for anything I had done.
This mentality was common among other inmates too. Colson's timely words instructed me to understand other people's wrongdoing by looking inside myself. I had made bad decisions in life, and I'd hurt people. If not for the grace of God, that could have been the end of my story. But God's Word is sharp. He convicted me in ways no courtroom judge could.
When anger turns into hatred and unforgiveness, don't seek your own revenge. Look inside your heart, and ask the Lord to help you stay in this fight by living your life according to His Word.
-Patricia Lefler
(Photo courtesy of pixabay.)
(For more devotions, visit Christian Devotioins.)
---
---