Thou art my God - My times are in thy hand. Psalm 31:15 NKJV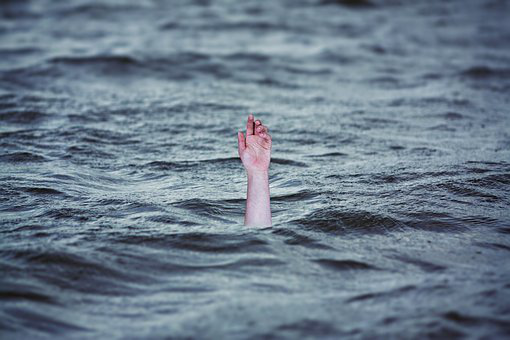 Events last year drained my energy supply.
The events included cleaning out a house full of lifetime treasures, assisting a face-painter at an all-day festival, and helping a mom give a gigantic birthday party. Soon after those events, I had surgery.
Despite a bandaged left hand, I agreed to help a family by watching their dogs for two days and nights. I had to medicate the older dog and let her outside every two hours around the clock. At eight o'clock Monday morning, I had therapy. Mission impossible? I prayed God would control this situation and give me time to accomplish everything.
Warrior King David wrote Psalm 31 at a time of failing strength. David had been sick unto death, but God healed him. Now, his enemies and neighbors took counsel against him. He called himself a broken vessel, too weak to fight. Time was short. Ahead was the grave. But David called out in weakness to God. God's love and goodness energized him. He placed his life and his times into God's hand.
Back to my story. "You're early," the receptionist said. "In fact, your appointment is eight o'clock tomorrow. Did you know?"
Apologizing, I declined a nine-thirty cancellation. I thought about the dogs' perfect behavior and wondered whether they would behave as well tomorrow. A therapist walked by and beckoned me to follow her. Her next patient was late. Therapy was nearly finished when her patient arrived.
"I have a problem. I am upset. I'm sorry to bring my troubles here. It's a family matter," the therapist cried.
The room grew quiet except for sniffles. Compelled, I spoke. "Every family has someone or something that causes pain for others in the family. When I have problems, I ask God to help me. I am a Christian."
She replied, "My relatives claim to be Christians, but they picked on me, blaming me for everything." Silence was deafening.
"Thank you for talking to me," she whispered. "See, you were supposed to be here today."
I realized the importance of being available to serve people. Time shared with others is not wasted. Burdens of a busy life are lighter when God gives strength to complete His assignments.
Make time for those God puts in your path.
(Photo courtesy of pixabay.)
(For more devotions, visit Christian Devotions.)
---
---