Then Jesus answered and said to her, "O woman, great is your faith! Let it be to you as you desire." And her daughter was healed from that very hour. Matthew 15:28 NKJV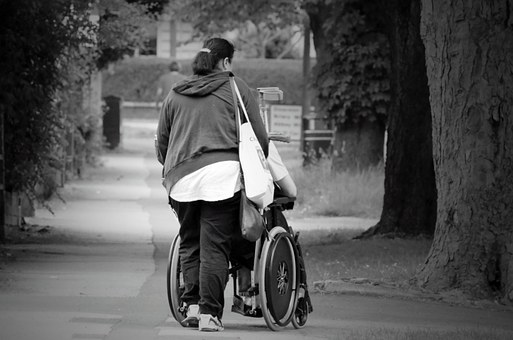 She said, "I will walk again!"
In February of 1998, my mother Mattie was diagnosed with a neurological disease that was destroying her nervous system. Often, this disease travels through the body, attacking each limb and muscle and leaving a paralyzing effect. It caused my mother to be bedridden for more than a year. A strong woman who had just retired a few months before, she was disheartened and devastated. Many times, I could see the anguish and frustration on her face and the embarrassment of having to depend on others for her needs.
Through it all, my mother's faith did not waver. She was determined. Every day, she pressed forward. She would say to the doctors—and to anyone who would listen—"I will walk again!" After a few months of therapy and surgery, she did. Her faith kept her strong as it did the woman who came to Jesus. Mom would not give up.
My mother has faced several more physical trials over the last two years. Observing how she continues to stay grounded in her faith has inspired me and others to do the same. Her feet were planted, and she did not move. She continued to grow and blossom. Her faith was great, and God gave her the desires of her heart.
No matter what struggles and challenges we face, God is able to do all we ask. All He wants is for us to trust Him, believe Him, and have faith in Him. We will not always have an easy road to travel. We will have bumps along the way—and sometimes large potholes. But because we have faith and believe in the power of prayer, we get through and make it to the other side.
Maybe you're facing a situation that has left you feeling hopeless, devastated, or fearful about the future. God's promises stand true for you, just as they did for my mother. He promises to be there and to never leave or forsake you.
Reach out to God. He will make a way. He is faithful.
(Photo courtesy of pixabay.)
(For more devotions, visit Christian Devotions.)
---
---