If you love those who love you, what reward will you get? Are not even the tax collectors doing that? And if you greet only your own people, what are you doing more than others? Do not even pagans do that? Matthew 5:46-47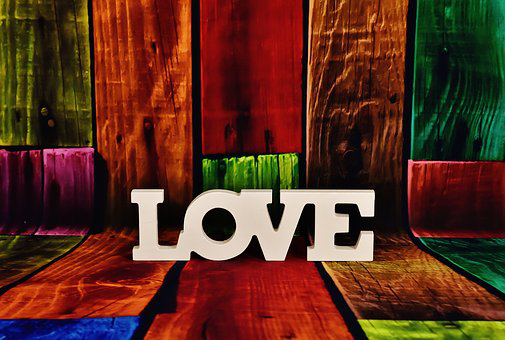 I don't want to go on the Ferris wheel of crazy with unhealthy people and patterns.
Over the years, I've worked hard to become emotionally healthier and to learn what hurts cause hang ups and why I do some of the things I do. In the process of allowing God to heal me, I now desire healthy people and relationships. I used to embrace the crazy because I understood it. It felt familiar. But the down side of crazy is drama, disappointment, and hurt. So I stay away from people and situations which aren't good for me.
Recently, God reminded me of a Scripture that caused me to rethink my avoidance policy. He showed me that by shutting certain people out, I was loving those who love me and greeting only "my own people." The challenge Jesus gives is to love the unlovable, the difficult, and those who challenge me personally.
I don't think it's biblical to continue relationships that harm us or which are seriously unhealthy and toxic. I'm talking about relationships with those who aren't nice, who leave me out, or who talk behind my back. Such people I avoid. To love or not to love is my choice, and God lets me choose.
One day, I chose to be loving when I didn't feel like it, when I didn't want to. I felt like a hypocrite. I told the Lord, "I wish this was genuine. I wish I was doing this loving thing because I actually felt loving toward this person. I wish You would change me and make me more loving."
The Lord impressed on me that this was how I become more loving. It starts with a choice. In choosing to be loving when I don't feel like it, He uses that to change me. It didn't matter that my feelings didn't match my actions. What mattered was me giving up me (avoiding the person altogether) and choosing God and His way. I felt better. As if I had made progress.
Making the choice to love others is what transformation is all about. While the transformation may sometimes be instant, most of the time it isn't. Usually, it's a step-by-step process where I trade my ways for God's ways, making each choice one day at a time.
Choose to love someone who is unlovable.
(Photo courtesy of pixabay.)
(For more devotions, visit Christian Devotions.)
---
---