This is my comfort in my affliction, that your promise gives me life. Psalm 119:50 ESV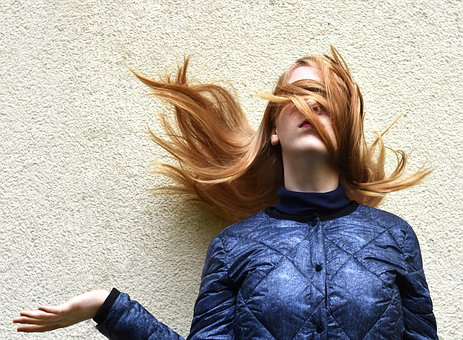 Staring out the window—sick child in my arms—I count the days.
Twenty two days have passed since illness struck our home and relentlessly unleashed its fury on each member of our household. And twenty two days have passed since we lived free from fevers and antibiotics. It seems this virus won't let go.
My head throbs with the ache of countless nights without sleep, and my body aches with the remnants of the fever that refuses to break. Through it all, I've done my best to be the rock of stability and comfort my family's needs. Watching layers of altostratus clouds linger like a blanket over the goldenrod field outside the window, I cry for God to bring the comfort I desperately desire.
My deepest desire is for healing from this sickness. I find myself searching the heart of God for a promise to embrace in the midst of this suffering. But which promise do I claim when the provision is slow in coming? Or when the healing doesn't come?
Three geese pass, flying low outside the window. They cut through the clouds like a beacon sent to remind me of my three-in-one God. They remind me that the God of the Trinity is a God of relationship. When He seems slow in fulfilling His promises, when healing doesn't come, or when provision lingers, He gives a better promise.
The better promise is the promise to never leave or forsake us (Deuteronomy 31:6). This is the promise to which I cling in my affliction. Though the suffering may last, God promises to stick with me through it. His presence is the greatest comfort of all.
If there is a place in your life where it seems God isn't showing up, or if you're waiting on Him to provide, protect, heal, or redeem, a day is coming when He will fulfill each of those desires. Until then, He promises to stick with you.
Let God's presence be enough for you.
(Photo courtesy of pixabay.)
(For more devotions, visit Christian Devotions.)
---
---