Then God saw everything that He had made, and indeed it was very good. So the evening and the morning were the sixth day. Genesis 1:31 NKJV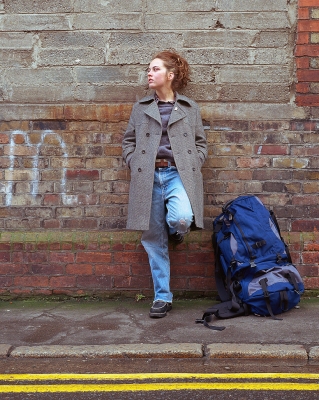 God created the world in six days.
In each of these, He accomplished some act or acts of creation. On the sixth day, He created man. Each day He reflected upon what He had done and saw that what He had created was good. But after He formed man, His response was that this creation was very good.
Looking at the creation story closely, we discover that God spoke the world into existence. He said, "Let there be light" and light was. He said "Let the waters teem with life" and they did. And so it was with all His creation. But when he made man, he formed him from the earth, then breathed life into Adam. God physically created him with his hands. After this, God saw that what He had made was very good.
Those of us who have embraced Christ as our Savior, have been made new by God on the inside. God has touched us. We are children of the King.
When our Lord places his hands on someone, he causes that person to thrive. When we invite Jesus into our situation through prayer and obedience to His Word, the Lord causes that area of our lives to prosper. We may not see the fruition of it right away, but like a seed that is faithfully tended to, we will see ourselves rise above negative circumstance through the power of Almighty God. We will see God's promises over our lives come to pass, because whatever God touches flourishes.
If you are in need of a touch from God, whether in your heart, your mind, your body, your family, or your finances; please pray this prayer. . .
Father, I need a touch from your hand. I invite you to have your way in me. Be Lord of my life, and show me what steps I must take to see you bring your blessing into every area of my life. Thank you Father for hearing my prayer. In Jesus name I pray, Amen.
(Photo courtesy of office.microsoft.com.)
( For more devotions visit us at www.christiandevotions.us )
---
---