On the last day, that great day of the feast, Jesus stood and cried out, saying, "If anyone thirsts, let him come to Me and drink. He who believes in Me, as the Scripture has said, out of his heart will flow rivers of living water." John 7:37-38 NKJV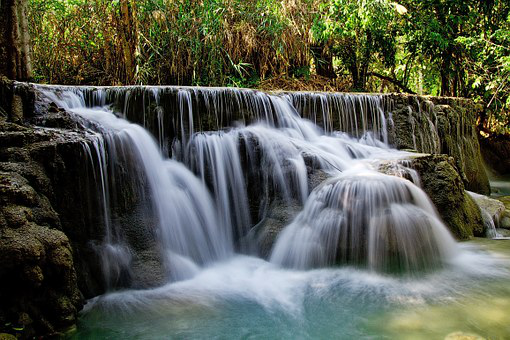 Since Adam and Eve were driven from the Garden of Eden, aging has been a plague, and mankind has sought the secret of youth.
Many historical figures explored waters thought to have healing and restoring properties. Alexander the Great was said to have found a "river of paradise" in the fourth century B.C. Some Europeans believed the mythical King Prester John had a kingdom with a fountain of youth and river of gold. The most famous of the youth seekers was Juan Ponce de Leon who, according to legend, found a fountain of youth close to St. Augustine, Florida.
Fountain of Youth Archaeological Park in St. Augustine has been a tourist attraction since the early 1900s. A cemetery and Spanish mission dating back to 1565 have been discovered near the park's site. How ironic that a cemetery would be placed near a fountain flowing with youthful, life-giving water. If only the legend were true, bones wouldn't be lying nearby.
During the Feast of Tabernacles, Jesus proclaimed if anyone wanted living water they should come to Him. After centuries of law weighing heavily on the Jew's souls, the significance of the sacrifice during the feast was lost to many. It had merely become a ritual instead of a shadow of what was to come. The promises of the Messiah would take away their burdens, yet when He stood before them they didn't recognize Him.
When Jesus offered living water to the woman at the well, her soul was refreshed. She knew a miracle had taken place in her life, and she ran to tell the news. After being filled with the Holy Spirit, believers watched living water pour out of them on the Day of Pentecost. A flood of salvations birthed the church.
Many still seek youthfulness in the wrong place, hoping a new technology or miracle drug will reverse the aging process. But only the living water from the true fountain of youth will give us eternal life.
The invitation is open for you to come and drink.
(Photo courtesy of pixabay.)
(For more devotions, visit Christian Devotions.)

---
---