There is neither Jew nor Gentile, neither slave nor free, nor is there male and female, for you are all one in Christ Jesus. Galatians 3:28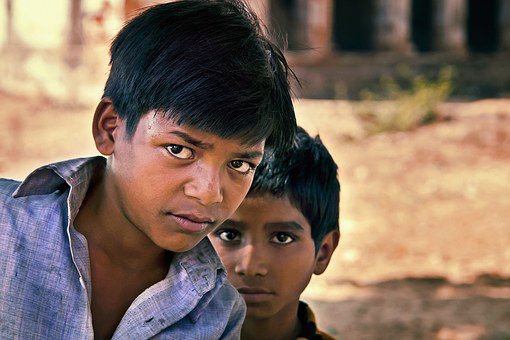 The young players have little or no control over their team identity.
The children stand in a huddle around two team leaders. The leader who wins the coin toss chooses first. Taking turns, each leader picks a player. The body language of those not yet selected screams, "Pick me! Pick me!" If chosen by their desired team, they victory dance their way to their new teammates' line. Those left until the end or chosen for the wrong team occasionally stomp off, refusing to participate.
Not so in the eternal game of life. We don't have to beg God to pick us. We don't have to wonder whether we're good enough to be a team player or if the team is good enough for us. God calls each of us to be a part of His team, regardless of what race or nationality we belong to.
Nevertheless, team identity rests in our hands. If we choose God's team, He clothes us in His righteousness, equips us to meet every opponent, and provides the Bible as our play book. He also gives us the Holy Spirit as coach, personal trainer, and encourager.
As with any effective team, our roles vary. We might be the stars, the supporting players, or occasionally the bench warmers who encourage those on the field. Jesus called the twelve apostles for specific tasks. The decision to follow was theirs. How faithfully they followed was also their decision—as was how they treated one another.
Although we fill different roles, our tasks share common characteristics. The team revolves around Jesus. Any play begins with Him, and He assigns the positions. After receiving Jesus' authority, He sends us out to share His message and recruit others—no favorites, no rejections. All players are on the same team.
Join God's team if you haven't. If you have, give Him your best.
(Photo courtesy of pixabay.)
(For more devotions, visit Christian Devotions.)
---
---