But He, full of [merciful] compassion, forgave their iniquity and destroyed them not; yes, many a time He turned His anger away and did not stir up all His wrath and indignation. Psalm 78:38 AMP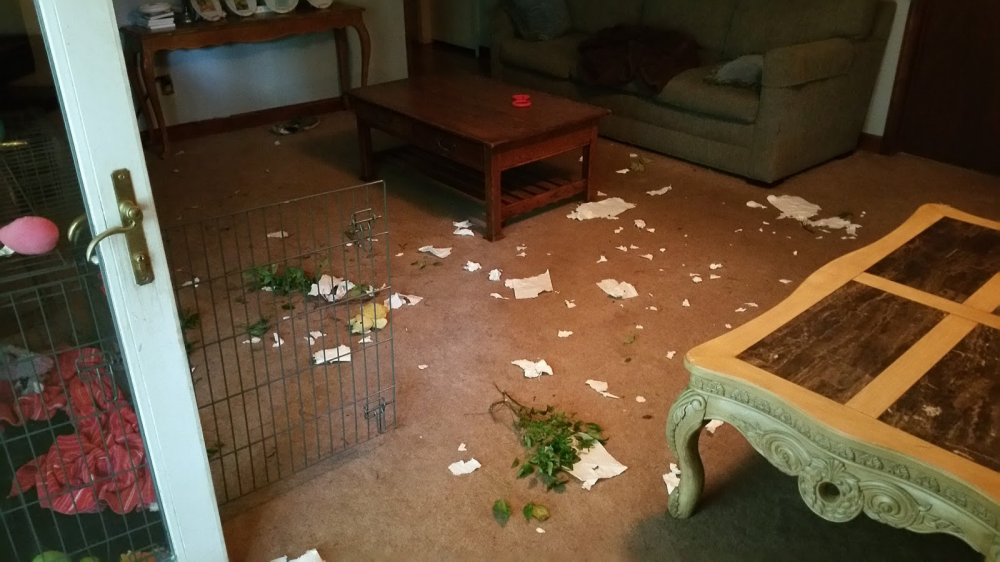 I opened the back door and stopped in my tracks.
"What on earth?" came from my mouth at a rather high decibel level. It looked as if an F5 tornado had swept through our house, leaving it in shambles. Tiny pieces of paper, branches, leaves, DVD boxes, and shoes littered three rooms. Standing still and surveying the damage, I saw my ninety-pound Newfoundland, Boo Boo, sitting pretty and proud. I wanted to scream, "Look what you did!" but I couldn't.
My heart melted, a smile crept across my face, and she ran toward me. As I stooped down to pet her, I realized how much I loved her. We had left her out of her crate to test her maturity level and discovered it was not what we had hoped for. Left on her own, she made unwise choices. This did not lessen my love for her or cause me to decide she was not worth keeping. I knew she needed more training. We would try again.
Our heavenly Father does the same with us. He is full of mercy and compassion. He may not be happy with our decisions, but He loves us enough to let us grow, make our own decisions, and hopefully learn from them.
If you, like Boo, have done something the world feels is deserving of punishment, turn it over to God and experience the grace and mercy of your heavenly Father.
(Photo courtesy of the author.)
(For more devotions, visit Christian Devotions.)
---
---