Nothing in all creation is hidden from God's sight. Hebrews 4:13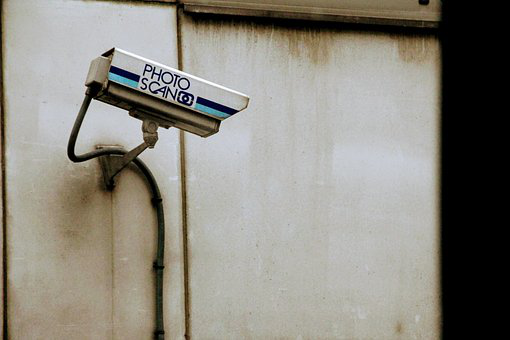 A properly positioned surveillance camera projected our dealings to the CEO.
The experiences during my Students' Industrial Work Experience Scheme (SIWES) are filled with mixed feelings. I was often monitored by someone who, from the comfort of his swivel chair, called the office in the event of any shenanigan. I felt caged and unfree. I questioned why someone should not have their privacy.
My eyebrows were further raised when I heard the startling news that an international research company discovered 245 million surveillance cameras were installed worldwide and that the number was growing by fifteen percent annually. Millions of people with smartphones also capture daily images, ranging from birthday parties to bank robberies. Facebook, Instagram, and other social networks help take the need for snapshots to skyrocketing heights.
Whether we applaud the increased security or denounce the diminished privacy, we live in a global, cameras-everywhere society.
The author of Hebrews says that in our relationship with God we experience a far greater level of exposure and accountability than anything surveillance cameras might see. His Word—like a sharp, two-edged sword—penetrates to the deepest level of our being where it "judges the thoughts and attitudes of the heart. Nothing in all creation is hidden from God's sight. Everything is uncovered and laid bare before the eyes of him to whom we must give account" (Hebrews 4:12-13).
Because Jesus our Savior experienced our weaknesses and temptations but did not sin, we can "approach God's throne of grace with confidence, so that we may receive mercy and find grace to help us in our time of need" (vv. 15-16).
Don't fear God. You will find grace when you come to Him.
(Photo courtesy of pixabay.)
(For more devotions, visit Christian Devotions.)
---
---