He said to the woman, "Did God really say, 'You must not eat from any tree in the garden?'" Genesis 3:1b NIV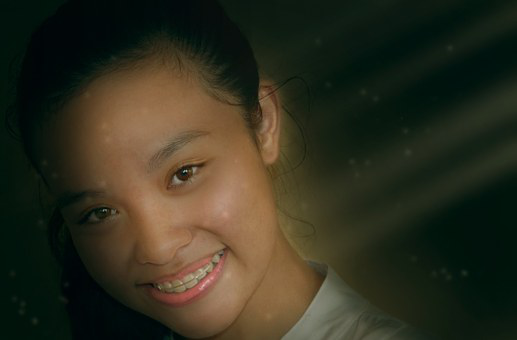 Though strict, the orthodontist's guidelines would spare my daughter trouble, time, and expense.
To avoid broken wires and extra treatment time, the orthodontist listed foods my daughter shouldn't eat. She willingly accepted his instructions. She avoided gum, popcorn, and sticky candy. But as she talked with friends, they told her, "You can chew gum and eat popcorn. I do and nothing has happened to my braces."
The more she spoke with others, the more she felt like the only one following the rules. Eventually, the doubters wore her down, and she announced, "I've decided to chew gum."
I couldn't blame her. I, too, struggle to consistently carry out instructions. I read God's Word and resolve to follow His guidelines for living. But within a short time, the media, friends, and fellow believers influence my thinking. Before I know it, I'm questioning the truth I believed when I read the Bible.
The serpent's first action was to make Eve question what God had said. He made her feel he knew what was best for her. Even though Eve knew what God had said, she was unprepared for questioning.
Knowing this can help us be ready for questions, beginning with, "Did God really say . . .?" When we hear them, we can respond with a gentle but firm, "Yes."
God has our best interests in mind and gives us rules not only to glorify Him but also to help us lead fulfilling, peaceful lives. Staying true to His guidelines spares us pain and costly consequences.
Read God's Word and resolve to follow it. When you hear someone challenge it, don't be surprised. Instead, repeat the Scripture kindly, remember God is completely trustworthy, and stand strong in your faith.
(Photo courtesy of pixabay.)
(For more devotions, visit Christian Devotions.)
---
---