I beseech you therefore, brethren, by the mercies of God, that you present your bodies a living sacrifice, holy, acceptable to God, which is your reasonable service. Romans 12:1 NKJV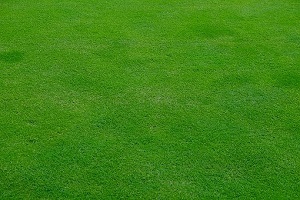 As my neighbor completed his spring therapy of lawn aeration, I walked over and, with my wry smile, said, "I guess this is holey ground now."
He loved the pun, and we enjoyed a great laugh. The truth of the matter was, he had done a great thing for the health of his grass. The hardened ground had been pierced, and moisture and nutrients now had easy passage to the secret of healthy grass: strong roots. I wondered if some of the pains in my life had come when God broke up the hardened soil of my life to strengthen my roots.
Here is my version of Romans 12:1-2: "I admonish you, my fellow worshipers, because God has reached out to you with love and forgiveness, dedicate yourself to pure worship by allowing His breath and living water to penetrate your life through the sacrificial HOLES of aeration. I pray you will allow God to set you apart for His work, that your worship would be noticeably changed by His power, and you will become HOLY before Him. Finally, as God renews you and transforms you, I pray that you will persevere and allow Him to make you WHOLLY His, which is His desire for you."
Being a living sacrifice means giving up the places where we are too firmly entrenched—places where we have not allowed God to break through and grow us. Doing so might hurt. We might suffer for God's sake. But this is how God sets us apart for His work … how He makes us holy.
Sometimes we use the word sanctification to describe God's work in our lives. Jesus wants to complete the work He has started in us. Just as my neighbor cultivated his lawn to make it healthier, our Creator wants to bring us wholeness by making us living sacrifices.
Think of a way you can allow God to bring more wholeness to your life.
(Photo courtesy of pixabay.)
(For more devotions, visit Christian Devotions.)
---
---