The Spirit of God has made me; the breath of the Almighty gives me life. Job 33:4 NIV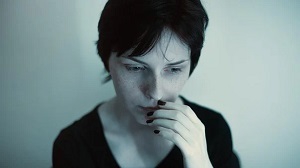 When the sirens blared and the lights flashed, I jumped and held my breath.
My response was the speaker's purpose. She wanted me to understand how I'd freeze up when faced with a threat. She was right. The blood rushed to my heart and caused my hands, arms, feet, and legs to turn into noodles.
Debbie Gardner from Survive Institute gave life-saving advice on overcoming fear. If I'm threatened by someone, breathing, inhaling, and exhaling are important. If I can escape, I should. If I can't, then gripping my hands in fists to keep the circulation flowing and stepping back to create space between me and the attacker is essential. Instead of focusing on fear, I must focus on the people I love and want to live for to stir the courage to yell, "No!" or to go for the attacker's throat. If all they want are valuables, giving them my purse makes sense. On the other hand, if they want my life, going for their throat with a water bottle, a marker, keys, my hand, or whatever works to stun them is the right procedure. After that, I can run and call 911.
Debbie's instruction addressed physical threats and the importance of being prepared mentally in a crisis. But what about spiritual threats and attacks? Job was attacked repeatedly, yet he continued to inhale. He knew God authored his life's breath.
When attacked by Satan, we can inhale God's breath. To escape, we should turn away from the temptation and run the other way to create space between us and the problem. If the Enemy keeps coming, we can shout, "No!" and focus on the people we love and don't want to harm by our actions. We can also go for the throat or, as I like to picture in my mind, poke him in the eyes with spike heels. We can say, "Get thee behind me, Satan" and then call on Jesus to set us free.
Job's friend Elihu reminded him God breathes life into each person. With life, God has given us the responsibility to choose obedience or rebellion. His self-defense plan includes prayer, repentance, and grace to lift us from Satan's snare.
When temptations dog you, turn away and call on God. Seek His wisdom and breathe in His grace and peace.
(Photo courtesy of pixabay.)
(For more devotions, visit Christian Devotions.)
---
---