For he will deliver you from the snare of the fowler and from the deadly pestilence. Psalm 91:3 ESV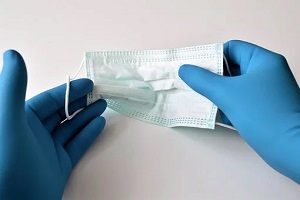 "The virus hit the church family. My husband had it and is completely recovered. I am nearing two weeks of quarantine."
The text came from a friend in late March of 2020 and was my first encounter with COVID-19. Yes, I'd been keeping an eye on news reports and governmental briefings, but my friend's message made the pervasive effect of the pandemic clear.
At the beginning of 2020, if someone had told me in just a few months I'd be using the phrase "social distancing" almost daily, I would have asked "social what?" COVID-19 dramatically impacted our speech, our routines, and our lives.
A lot of commentators on Christian television characterized the pandemic as having the potential to bring a "divine reset"—a time to draw closer to God, to our families, and to our own hearts. And they were correct. Enduring the pandemic was all that and more for me. But that didn't negate the unimaginable loss of life, fear, and economic trauma the virus caused. People who suffered needed empathy and acknowledgement of their pain … not clichés.
Psalm 91 is a song of protection many cling to. It does not offer clichés, but deep assurance and strength. It does not sugarcoat the fact that we face trials: attackers, pestilence, terror, trouble. Yet during those things, it directs our attention to God, who supersedes those forces with His love, protection, and supernatural power.
One of the lessons I gained from the Psalm during the COVID-19 season was that it is okay to be transparent about how we're feeling—with ourselves, with our families and friends, and especially with God. God invites us to be hopeful and to have a confident expectation of good even amid crises.
If you're grieving or struggling, let God know how you feel. Then, rise in confidence.
(Photo courtesy of pixabay.)
(For more devotions, visit Christian Devotions.)
---
---