Let not the sun go down upon your wrath. Ephesians 4:26 KJV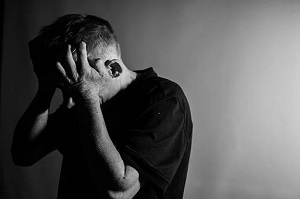 His graduation present had been there for years, waiting on him, but anger kept him from it.
The story is told of a boy who grew up in a wealthy family. Although his dad spent little time with him because of his busy home business, he did love his son. His son tried to please his dad, but they didn't have a close relationship.
A week before the young man graduated from college, he asked his dad if he would buy him a sports car. His dad agreed and was glad to get it for him. When the boy graduated, he waited to see his new sports car, to have his dad tag it, and to have his dad hand him the keys, but the car wasn't there. Instead, there was a box. When he opened it, he found only a Bible inside. In anger, he shoved it toward his dad and flew out the door in a rage.
The young man eventually married, started his own business, and became wealthy like his dad. Years passed with no contact between him and his dad. His wife urged him to call his dad and reconcile, but he never did—until he and his wife had a son. His heart softened, and he thought about making things right with his dad. Tragically, he discovered his dad had died.
While going through his dad's things, the young man found the Bible he had once shoved at him. As he thumbed through it, he found a key … a car key. He walked to the garage. There sat the car he'd asked for—now old and dusty—with everything necessary for him to own it. It had been there for years, waiting on him.
How tragic for us to go to bed angry and also to carry our bitterness around for years as this young man did. Sometimes carrying the anger and unforgiveness is easy, but we must ask God for grace to forgive.
If you're bitter at God or anyone else, ask God to forgive you, and, if possible, ask the other person also. Otherwise, you may one day live with regret.
(Photo courtesy of pixabay.)
(For more devotions, visit Christian Devotions.)
---
---