Awake, harp and lyre! I will awaken the dawn. Psalm 108:2 NIV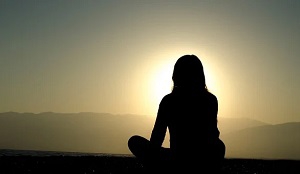 When I first embraced Christ as my Savior and Lord, I struggled with fears and insecurities.
Somehow, I realized my genuine desire to know the Lord would help curb my anxieties. I also felt I was not spending enough quality time with Jesus. I made a choice to carve out time every day to meet with the Lord. Developing this habit took months. I often missed my time with Him, but eventually the habit formed. Spending quality time with Jesus has helped me receive His love and experience inner peace.
David had a habit too. It wasn't some insidious practice that dragged him down like a ball and chain, but a good habit that opened the doorway to God's kaleidoscope of blessings. David learned to praise God, and he did it early every morning.
I'm sure David had a special place where he poured out his praises to God—a place where he developed ears to hear his Creator. There, he meditated on God's Word. His praises and prayers paved the way for his day to team with God.
We, too, should come before God consistently and passionately. Great rewards await us as we develop this habit. Negative habits tend to lose their grip as we draw near to God and as we make spending time with Him a priority.
Whether at dawn, in the midday, or late at night, we can come before God to a place of our choosing. As we develop this habit, God will meet us there, move on our behalf, and open doors no one can shut. Spending time with Him will shape us into whom we need to be for His glory.
Make it a point to develop good habits.
(Photo courtesy of pixabay.)
(For more devotions, visit Christian Devotions.)
---
---