The greatest among you will be the one who always serves others from the heart. Matthew 23:11 TPT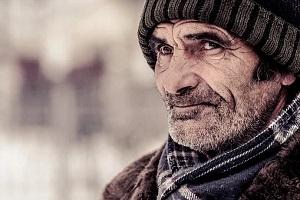 "God has an amazing plan for your life," the leader of the Bible study said. "You were created for greatness."
A hush fell over the room. Confused faces made it obvious people were evaluating their worth and contribution to the kingdom.
While it's unlikely that any of us will be the next Billy Graham or Mother Teresa, we still have much to offer and should never take our efforts and acts of service for granted.
Take, for instance, those who have cared for elderly parents. Or those who have raised children with physical or mental disorders. Many grandparents have taken on the responsibility of raising their grandchildren. Others spend their time volunteering at homeless shelters or working with at-risk kids.
But no deed is too small. Think about the folks who offer patience or a genuine smile to a weary salesclerk. Or those who leave a generous tip for a server who has dealt with difficult customers all day with no compensation. Some people never pass a Salvation Army bucket without dropping in a dollar or two, or at least some change.
Greatness, just like anything else, is in the eye of the beholder. The Bible tells us the greatest among you will be the one who always serves others from the heart.
It's been said we might be the only Bible someone will ever read. What is our life saying? When we have a servant's heart, the smallest act of kindness can produce the most significant results. God sees and knows our potential. We are here to let our light shine brightly and bless others in whatever way we can.
You, my friend, were created for greatness.
(Photo courtesy of pixabay.)
(For more devotions, visit Christian Devotions.)
---
---