Consider the birds of the sky: They don't sow or reap or gather into barns, yet your heavenly Father feeds them. Aren't you worth more than they? Matthew 6:26 CSB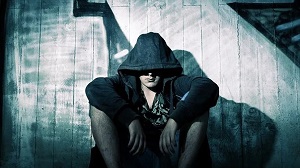 The boss asked her to come to the office before she left at five that afternoon.
At 4:55, she made her way down the hall—her palms sweating, her thoughts racing, her mind unsure of the reason for the meeting. She knocked on the door and heard her boss's deep voice inviting her to come in and take a seat.
"You have been a great asset to our company, but I truly regret to inform you …"
The rest of his words were just a blur of words consisting of layoffs and worldwide pandemic. What she had dreaded might happen was happening. She was unemployed and had three little mouths to feed. With her stomach in knots, she headed home to tell her husband. Her family was already living paycheck to paycheck. She wondered how they would make ends meet.
After the second week of number-crunching and sorting through the classifieds and unpaid bills, her husband came home with a smile on his face. His field of work within the company was going strong. He had been offered a promotion with a large pay increase.
In the blink of an eye, fear and anxiety can overtake us, filling us with desperation and hopelessness. But there is a bigger picture. One we can't fully see, but one our heavenly Father sees. He knows everything we need before we ask. We may not know the outcome, but He does.
Being a child of God allows the Lord to walk beside us step by step. We mean so much to Him—more than the grass of the fields, the birds of the sky, and the beautiful wildflowers He designed. God cares for His creation, and He will take care of us. Worrying will not add one moment to our lives.
No matter your situation, remember God is in control. Have faith and trust Him. You will never be disappointed.
(Photo courtesy of pixabay.)
(For more devotions, visit Christian Devotions.)
---
---