When Jesus spoke again to the people, he said, "I am the light of the world. Whoever follows me will never walk in darkness, but will have the light of life." John 8:12 NIV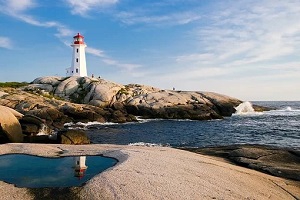 The ocean mesmerized us.
I once traveled with my young daughters to St. Simon's Island, Georgia. My brother, Ron, lived there, so my other brother, Darryl, and his family ventured with us down South. We spent hours at the beach. The kids played in the waves on child-sized rafts, buried each other in the sand, and built castles.
As much as I enjoyed the water, the climb to the top of St. Simon's lighthouse topped my favorite's list. We watched dolphins play in the water and got a feel for the work of the lighthouse keeper. If he didn't light the lamp, the risk of shipwrecks increased. The pilots of the vessels depended on the light keeper to do his job. Whether he lit a wick or flipped a switch, he needed to make the top of the tower glow.
I've been fascinated with lighthouses for years. They grace our home in paintings, photos, and 3-D images. Their purpose reminds me of the hope I have in Jesus. Just as a lighthouse guides vessels to safe harbor, Jesus moves me through the rough waters of life and buoys me in His calm. I have to keep my eyes on Him and trust Him to guide. A ship's captain may not know what's ahead, but he follows the light. As a believer, I place my trust in Jesus and follow His radiance to everlasting life.
When God created light and dark, He knew we'd need someone to illuminate the way through the turmoil and pain of life. Jesus is the lighthouse who can guide us through the difficult and sorrowful times. He shines a path of hope in the darkness.
Jesus provides a safe refuge in the storms of life. Seek His light and rest in His peace.
(Photo courtesy of pixabay.)
(For more devotions, visit Christian Devotions.)
---
---