What, then, shall we say in response to these things? If God is for us, who can be against us? Romans 8:31 NIV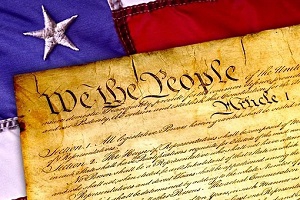 World War I, World War II, Desert Storm, Vietnam, the Korean War. And there are more. Wasn't that enough? But now we wage war on ourselves?
Our world is in a mess these days. I can't remember things being this bad since I was a child in the late 50s and early 60s. Rioting, hatred, lack of respect. Marchers holding signs that say "I'm going to hell and proud of it." It all rates right up there with the time folks shouted, "God is dead!"
War doesn't count the color of one's skin. It doesn't care what sex you are or who you think you are or want to be. War is war, and it's waged on every person alive—not just one group. War kills innocent people. War tears and divides, and yet we wage war against ourselves. We live in a time when we are like sheep led to the slaughter—following along because it's what the one in front of us does. We are a gullible people.
Paul tried his best to help people see we are all God's children. All adopted by Him through the sacrifice of Jesus Christ. He reminded us God loves all His children. We've earned that status because of Jesus. So, when Paul finished out by saying, "if God is for us, who can be against us?" it shook up the hearts of the people. God is for us, not against us. Still, we do not believe Him.
This nation was built on the principles of God. The country was born from the desire to worship our God. We cannot … we simply must not … forget those who laid down their lives for this nation. Whether we approve of what the next big issue is or not, millions have stood firm in defense of our right to be who we want to be.
Give thanks and respect to those who have served this country either in the military, police, or firefighters. Emergency workers, physicians, and support staff. And finally, remember this: If God is for us, and He is, who can be against us?
As you celebrate Independence Day, remember you were not made independent on your own, but by the blood of others. Just ask Jesus, since His blood was shed for us all.
(Photo courtesy of pixabay.)
(For more devotions, visit Christian Devotions.)
---
---