What shall we say, then? Shall we go on sinning so that grace may increase? Romans 6:1 NIV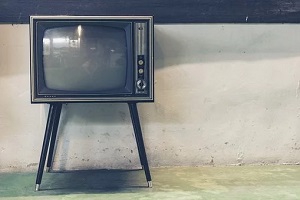 For years, I've been convicted about what I watch for entertainment.
I've always enjoyed adventure, sci-fi, and mystery. Currently, even in those genres, they all seem to have pervasive themes around sexuality and violence, promoting sinful behaviors and unholy lifestyles.
Recently, I saw a controversial film created by a Hollywood stunt man that offered a glimpse into the entertainment culture. I wrestled with the subject as the enemy tried to convince me it was all conspiracy theory and hype.
My pastor once said, "When you give your life to Christ, you give your life to Christ!"
That powerful truth resonated with me. I am in Christ, and He is in me. Then God opened the eyes of my heart to draw my own conclusions about what I was watching. I asked, "Jesus, will you join me to watch this?" With every selection, His resounding response was "No."
Paul answers his own question in the next verse. "By no means! We are those who have died to sin; how can we live in it any longer?" (Romans 6:2).
I earnestly prayed, asking God to remove my addiction to television and to guide me to wholesome, godly entertainment. Spending time with family. Reading a good book—or the Good Book.
My Bible time has increased from fifteen minutes every once in a while, to an hour and a half of reading, studying, meditating, and praying every morning. After working all day, I write, exercise, and check in with friends and family. I'm also watching some outstanding recorded sermons on YouTube and church websites.
These changes are deepening my relationships and increasing my faith. I don't miss television because I'm hearing the Word of God in fresh new ways and finding it far more exciting than anything I once watched.
Where is your entertainment coming from? If you turned away from it, what would you miss? Try turning it off and tuning in to amazing interactions with your Creator.
(Photo courtesy of pixabay.)
(For more devotions, visit Christian Devotions.)
---
---