To know this love that surpasses knowledge—that you may be filled to the measure of all the fullness of God. Ephesians 3:19 NIV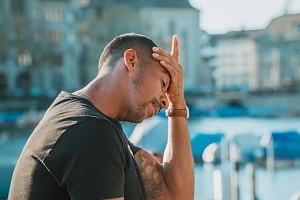 I am satisfied with too little of God.
For a number of years, I downplayed love's importance. I didn't think I was worthy of God's love. So, I tried harder. Do this. Don't do that. But when my heart lacked love, I was turning in a homework assignment for a grade, instead of singing God a love song.
The realization that too little of God satisfied me struck while reading Ephesians 3. Now, I crave more—more of God, more of His fullness, more of His love.
God is the source of love, and we all need love. That's how God designed us. Only He can fully satisfy this craving. A life without love is a sad existence. Love makes us whole.
The wonderful truth is we don't have to earn God's love. His love doesn't wax and wane based on our behavior. God's love is constant. He loves us when we are lovable—and when we're not. His love is not the fleeting crush of immaturity but the sustaining strength of a marriage that endures for decades—tough and unbreakable.
How do we grasp a love so wide and long and high and deep? A love beyond our ability to comprehend? We open our hearts and receive it. By faith, we enter into the heart of God. When I go about my daily routine and fail to grasp God's love—or even forget about it—I am satisfied with too little. I nibble on crumbs when God offers the loaf.

God is able to do immeasurably more than all we ask or imagine. I tend to translate God's "more" into things I want to happen: heal my sister's cancer, provide a job for my friend, eradicate Coronavirus. Weighty needs. Although God is fully able to deliver on these needs, they pale in comparison with the greatest need: to know His love surpasses knowledge.

Perhaps, like me, you struggle to experience God's love. He can help you. Those who seek God with all their heart, find Him. He is worth every effort. In the end, we find God has been pursuing us all along.
Don't be satisfied with too little. God has immeasurably more for you.
(Photo courtesy of pixabay.)
(For more devotions, visit Christian Devotions.)
---
---