Let all that I am praise the Lord; with my whole heart, I will praise his holy name. Let all that I am praise the Lord; may I never forget the good things he does for me. Psalm 103:1-2 NLT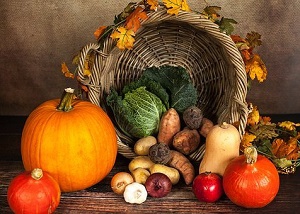 The discussion on a popular sitcom was the annual gratitude list.
Every year at Thanksgiving, each family member made a list of things for which they were most grateful. Some called it "goofy," but others viewed it as a vital part of the holiday.
While it's good to give thanks on a day set apart for that very reason, God expects more from His children. His desire is for us to have a grateful heart—a heart full of thanks-giving and praise—24/7. Some call it an attitude of gratitude.
We're told throughout the Scriptures to give thanks in every situation, never forgetting or taking for granted God's benefits. Why? Because this is His will
David was a man after God's own heart, yet he had to remind himself continually to be grateful. In Psalm 103, he says, "Let all that I am praise the Lord; may I never forget the good things He does for me." Then he goes on to list those good things:
He forgives all my sins.
He heals all my diseases.
He redeems me from death.
He crowns me with love and tender mercies.
He fills my life with good things.
He renews my youth like the eagles.
Do you have a gratitude list? If not, you're welcome to borrow David's because it applies to every child of God. But don't just use it one day a year. Make it a daily, moment-by-moment habit.
A heart full of gratitude and a mouth filled with praise and thanksgiving are what our Father desires—and what He deserves.
(Photo courtesy of pixabay.)
(For more devotions, visit Christian Devotions.)
---
---