In peace I will lie down and sleep, for you alone, Lord, make me dwell in safety. Psalm 4:8 NIV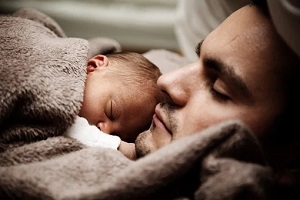 The sun had barely peeked over the clouds when I woke to the sound of my cell phone pinging.
My son had just sent a text with an attached photo of his two-year-old daughter. She was sleeping peacefully in her bed, completely unaware of the world surrounding her—oblivious her father lovingly looked over her and took her picture.
As I studied the tiny details of her face, her soft glowing skin, and her dream-filled smile, I reflected on how my heavenly Father had watched over me throughout the night.
When we live in a world filled with uncertainties, doubts, and fears, knowing our heavenly Father always watches over us is comforting. Just as my son keeps a loving eye on his precious little daughter, God keeps a watchful and careful eye over us.
Let God take away your concerns as you remember He watches over you always.
(Photo courtesy of pixabay.)
(For more devotions, visit Christian Devotions.)
---
---