Therefore, just as sin entered the world through one man, and death through sin, and in this way death came to all people, because all sinned. Romans 5:12 NIV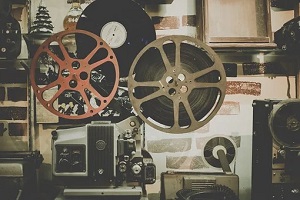 I am a fan of the cinema.
My favorites include the old black and white productions that carried a heavier dose of acting than action. I have viewed several of these movies multiple times and still experience the same suspense, anxiety, fun, or fear—although I have memorized much of the dialogue.
As with those movies, when I reread the Genesis story, I know how it's going to turn out. I know I'll hear a talking snake and witness a catastrophic end. I find myself standing nearby, helpless and anxious.
I realize the journey through the Genesis story is more profound and revealing than a trip to the movie theater. Adam and Eve were real people who ruined their world and discarded perfection. Suddenly, paradise was lost and their evening walks with God terminated. A relationship we can hardly imagine was torn apart. This is the most tragic story in the Scriptures.
We also know the story of how God redeems His creation from this man-made disaster. Paul reminds us this is our story, but that God's redemption can also be our story.
Like an old movie, we should view the Genesis story again. And before we rush into the Easter story of the resurrection—or even into praise and worship—we need to ponder what we lost and view where we have been. Worship should take our minds and hearts through the spiritual sequel of how God loves and saves us.
Take a moment to thank God for changing your story.
(Photo courtesy of pixabay.)
(For more devotions, visit Christian Devotions.)
---
---