And she gave birth to her firstborn, a son. She wrapped Him in strips of cloth and placed Him in a manger, because there was no room for them in the inn. Luke 2:7 NIV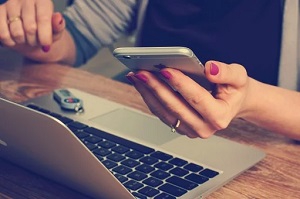 A few days before Thanksgiving, I snuggled in a warm quilt and wool blanket, waiting for sleep to come.
Work pressed in. As I tried to clear my mind, I realized the holiday season was upon me. The pressures of deadlines left me without the time I wanted to think about Christmas and the gifts I hoped to make for friends and family.
My life—influenced in part by the world outside (work)—dictated "no room for them in the inn." I imagine Bethlehem was crowded and, with that, noisy. Perhaps not quite like Black Friday, but still throngs of people who did not have the essence of Christmas in mind.
In our efforts to capture how it might have been for Joseph and Mary that night in the stable, we're reminded a stable isn't quiet either. Even so, it seems the sounds of animals and nature would be more soothing than the sounds of the city.
Some people are able to withdraw into a place of silence within themselves, even when surrounded by people or noise. I wrote this piece as I sat in the entrance hallway of a busy downtown restaurant waiting for my husband to arrive.
We don't know how much waiting time Mary had before Jesus was born. Later in the story, Luke wrote that after the shepherds had come and gone, "Mary treasured up all these things and pondered them in her heart" (Luke 2:19). That tells me she had the ability to find a place of silence within herself, because by that time she also had a newborn to tend to.
We need to nurture an ability to find silence before God amid our busy lives. My goal for this Christmas season is to make room in my heart and in my life for Him and to take time to ponder and enjoy the essence of Christmas.
Think of one specific way you can make room for Jesus in your life this year.
(Photo courtesy of pixabay.)
(For more devotions, visit Christian Devotions.)
---
---