Because that which is known about God is evident within them; for God made it evident to them. Romans 1:19 NASB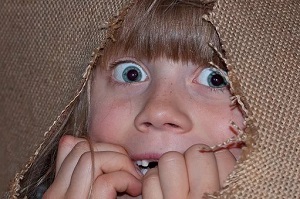 My body jerked, almost falling from the bed. My breath caught and held as I searched the darkness for the source of my terror.
Finding no monsters in the dark corners of my bedroom, my heart calmed, and my breath returned as bits and pieces of my nightmare traced across my consciousness. The dream slowly drifted away, yet the feeling of aloneness remained. What was missing?
Sometime later, I recalled that dream and remembered how I had reached out to my snoring husband for reassurance. His presence helped my loneliness, but could he or anything else fill that hole? My salvation was assured, but I longed for more.
Paul gives the answer. God gives each person a God-consciousness. A stirring within. We can embrace that and be filled with His presence or go our own way and attempt to fill it with temporary fixes.
Thankfully, God directed me to a church body that encouraged me in my spiritual growth. Over the years, God has continually poured into me and drawn me into a deeper walk with Him. As I remembered that feeling of loneliness, I realized that God had replaced that feeling with a confident knowing that He is with me. I am never alone, even in the middle of a crowd.
A smile lit my face, but sorrow wrung my heart as I thought of all the people with an empty God hole. The ones living life with no thought of God. Will they come to the end of their lives, confident in humanity, or will they wish they had not silenced that drawing from deep within themselves?
What about you? Who or what is filling up your God hole?
(Photo courtesy of pixabay.)
(For more devotions, visit Christian Devotions.)
---
---