You do not delight in sacrifice, or I would bring it; you do not take pleasure in burnt offerings. Psalm 51:16 NIV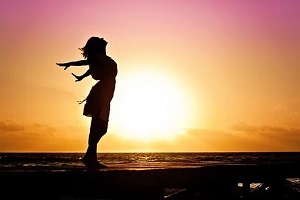 A sigh. The cleansing breath that comes along from time to time and sometimes accompanies a time of stress or exasperation.
Researchers have identified sighing as a deep breath roughly twice the size of our regular breathing pattern. A sigh can be brought on by stress, anxiety, fear, or frustration. Sighing is a reset for our breathing pattern that puts us back into a healthier breathing rhythm.
Psalm 51 is a sighing psalm. David struggles to regain his spiritual respiratory equilibrium. A serious lapse in his commitment to God had damaged his pursuit of God's heart. He couldn't get the mistake out of his head. He had been a screw-up all his life. He knew better than to do what he had done. He wanted to experience gladness and joy again. He didn't want God to give up on him. But David realized he could do nothing to regain his footing.
We can all identify with David. We have reached the end of ourselves and our home remedies, and we sigh. Our salves aren't healing us, and we release what sounds like our last breath. Frustrations and exhaustion have slowed us, and we possess no ready answer but to let out a wordless breath of air. We are signaling God that we are out of strength.
Part of corporate worship is sighing—going beyond the traditional view of confession. Spiritual sighing, just like the physical respiratory act, is a collective reset. In the final verses of the psalm, David turns his attention to the congregation of Israel. His journey from despair has taken him from a lone view of his sin to a healing unity of his people.
Go ahead and let out a sigh in your worship—whether you're alone or with other believers.
(Photo courtesy of pixabay.)
(For more devotions, visit Christian Devotions.)
---
---