Truly I tell you, if you have faith as small as a mustard seed, you can say to this mountain, move from here to there, and it will move. Nothing will be impossible for you. Matthew 17:20 NIV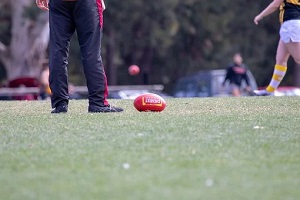 Yes, my football team won!
Of course, COVID required social distancing, so there was no crowd at the game—only at home. I was thrilled. Smiles all around as folks headed off to bed. Good win. Great team effort. I pondered in my room. We won. For me, it was like cheering for Jesus.
But what did I win? Faith. Faith helps me overcome setbacks, keeps me strong, and pushes me to play on. It encourages me in my daily Christian living as I cheer for Team Jesus. Just like my football team, I win against the odds.
Faith in Team Jesus helps me achieve my dreams and other terrific things. If I practice my faith and focus on the Divine, I will not miss out on true love. I am loyal to Team Jesus, just as I am to my football team, which I have supported most of my adult life.
My faith leads me home and saves my soul—and will do the same for anyone. Faith is a gift from a loving God who never gives up on anyone. In the past, I have sometimes turned away from God's team, but I have always returned, believing Team Jesus would bless me with grace.
Faith that leads to salvation is a blessing. We receive faith through humble worship of an awesome God who is head coach of Team Jesus. This makes us winners like my football team. The fans and coach were all happy.
Team Jesus is always evolving with different game plans. Currently, for many believers, the game plan is online or mass media worship at home. But I believe miracles can happen. Our flag is in the bag. Those on Team Jesus will win by spreading the good news of true love.
Are you on the winning team?
(Photo courtesy of pixabay.)
(For more devotions, visit Christian Devotions.)
---
---