I do not understand what I do. For what I want to do I do not do, but what I hate I do. Romans 7:15 NIV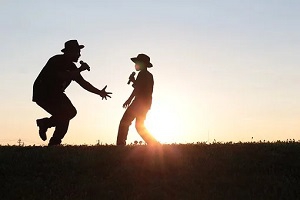 As little as a decade ago, I remember our little blue Ford Escape rocking with the sounds of Jimmy Buffett and Radio Margaritaville as Charlotte, Caleb, and I motored down the road.
We sang along to one of Buffett's older, more infamous songs: "Why Don't We…Eat Lunch in School." Caleb was only six at the time, so the song had to acquire a new title and more innocent lyrics for his young ears. Caleb loved the song, although he was somewhat confused about what the pitchers of beer and the waterbed in the song had to do with "eating lunch at school," but he sang along anyway. Charlotte and I sang loudly (if not on key) our improvised lyrics whenever Radio Margaritaville played one of the song's many versions.
When I was younger, Jimmy Buffett provided the soundtrack to my life. Before Buffett, it was The Beatles, both collectively and separately. But my second year at Montreat College, I discovered Margaritaville and was hooked. I spent the next twenty years chasing the "false echoes" of pirates, beaches, boats, bars, frozen concoctions, blonde strangers, and those funny cigarettes with the funky smells and spontaneously quick glows. I followed them almost to my ruin.
False echoes are what your local TV weather forecaster will professionally call "virga," while pointing at some colored blob on their $40 million radar. That colored blob is supposed to mean precipitation, but since it isn't actually raining, anywhere, the smiling blonde forecaster explains this by calling it virga. That means the $40 million radar has had what my grandson Caleb would enthusiastically call a "brain fart."
I still feel those occasional false echoes from my earlier life. We all do. Memories of past sins whisper seductively. Even Paul (the apostle, not the Beatle) felt them. He said, "I don't understand myself at all, for I really want to do what is right, but I don't do it. Instead, I do the thing I hate." Corrie Ten Boom called them "echoes of the past."
Paul also has an answer. He tells us, "Thank God! The answer is in Jesus Christ, our Lord." Jesus is the true echo of our loving Father. Jesus freed us from our past.
Keep your heart and mind on Jesus, and let those false echoes sweep over you and back into the dust from which they came.
(Photo courtesy of pixabay.)
(For more devotions, visit Christian Devotions.)
---
---