Then Samuel took a stone and set it up between Mizpah and Shen. He named it Ebenezer, saying, "Thus far the Lord has helped us." 1 Samuel 7:12 NIV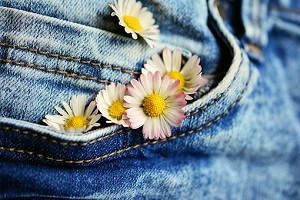 Part of my morning routine entails placing three items in my left pants pocket.
The two coins and a small rubber chicken head are keepsake mementos of three relationships. Just as my wedding ring serves as a reminder of a special promise, these three hidden parts of my daily garb remind me of two special friends and fourteen years of work with the American Red Cross (That's the chicken head, but don't ask.).
People collect or place memorials. We commemorate. Whether a birthday, anniversary, or day of personal loss, we pay tribute in some fashion. This helps keep the priorities of our life in perspective. When I feel that jingle in my pocket, I remember friendships that can't be described in words, and I revisit great stories of my career with the Red Cross. Small things can summon big memories.
This Scripture tells the story of a great victory for Israel over their enemy, the Philistines. Israel's preparation was not military training, but rather a return to the pure worship of God. They discarded their idols and gathered for prayer and fasting. God heard their prayers and defeated the Philistines without the people of Israel lifting a finger. It was a miraculous intervention by God, and Samuel marked the spot with a rock he called Ebenezer, which means, "rock of help."
Thousands of years later as a young pastor, Robert Robinson penned the hymn, "Come, Thou Fount of Every Blessing," which references this passage. Allow me to paraphrase: "It is here we remember that it is by God's help we have gathered."
Just as those keepsakes in my pocket help me remember special people and times, the cross commemorates a holy relationship with God and fellow believers. Our worship should always include remembrance. The cross is the memorial that reminds us what was given for our salvation. It is our rock of help—the place we revisit and remember.
Remember that the life-giving sacrifice God has provided is not only for you but also for those with whom you worship. Then, raise your Ebenezer together.
(Photo courtesy of pixabay.)
(For more devotions, visit Christian Devotions.)
---
---