He has put His angels in charge of you to watch over you wherever you go. Psalm 91:11 NCV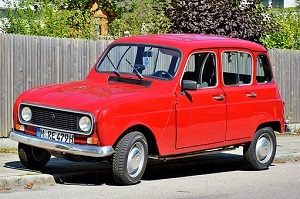 It was a sad moment when the tow truck operator pulled out of my parking lot with "Old Faithful."
Toward her end, I complained about how the seatbelt didn't wind up correctly, and, during the summer heat, my hands turned black because part of the steering wheel rubbed off. Despite those minor problems, she was a dependable car with few problems.
I had purchased her in the spring of 2006, and she lasted until 2019. I credit much of my car's long and dependable life to my Christian car salesman. When I purchased my car, he had sat in the front seat with me and prayed for it.
As I was on my way to give the salesman the check for the car, I noticed the transmission slipped a little. Although transmission problems usually spell the death of a vehicle, this transmission held for the entire thirteen years I owned that seventeen-year old car.
When I read that God had charged His angels to watch over me, I knew they had also watched over my car. Owning this car reminded me of one thing I learned when I was a courier: don't take anything for granted.
As Christians, God's angels watch over us. That doesn't mean we will be free from difficulties, but we don't know how many times God and His angels protect us from unknown disasters the Enemy plans for us.
Trust God to protect you. He is your rock.
(Photo courtesy of pixabay.)
(For more devotions, visit Christian Devotions.)
---
---