And you, who once were alienated and enemies in your mind by wicked works, yet now He has reconciled in the body of His flesh through death, to present you holy, and blameless, and above reproach in His sight. Colossians 1:21-22 NKJV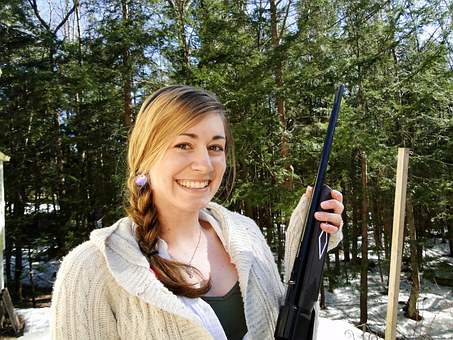 Ralphie's greatest desire was for a Red Ryder BB gun.
In the popular holiday movie, A Christmas Story, nine-year-old Ralphie leaves hints but all he hears is, "You'll shoot your eye out." But that doesn't stop him. He tries his best to be good and earn enough favor for that coveted BB gun. On one occasion, he slips up and pounds the playground bully into the snow. As expletives are flowing from his tongue, realization suddenly hits and Ralphie knows he has blown it. He sees his dream fading because he messed up. While sucking on a bar of soap as punishment for the verbal faux pas, Ralphie ponders his dilemma. How can he be good enough to get what he wants?
Anyone who remembers waiting for Santa, probably experienced the same emotions. If we wanted our Christmas desires to be met, we better be on Santa's nice list. But when January rolled around, the struggle to be good left with the dried-up evergreen tree.
Thankfully, favor from God doesn't come through our actions, nor does He withhold good because of wrongdoing. If He did, we would never be accepted. We would constantly be eating a bar of soap and doing penance. I find the more I try to be good, the more I mess up because I am using my own efforts and not trusting in what Christ has done.
Because of the Baby in the manger, we have been given God's favor and acceptance. When John saw Jesus walking along the shores of the river, he declared Jesus was the Lamb of God who takes away sin. John was there to prepare the way so men's hearts would be ready to receive the Savior. John's message was repentance. Repent, believe, and trust. That's it.
Once you get the revelation God is not ready to throw lightning bolts at you when you sin, you can turn to the Father and not away from Him.
Run into God's loving embrace and receive His holy favor. He waits for you.
(Photo courtesy of pixabay.)
(For more devotions, visit Christian Devotions.)
---
---