And the Lord's servant must not be quarrelsome but kind to everyone, able to teach, patiently enduring evil. 2 Timothy 2:24 ESV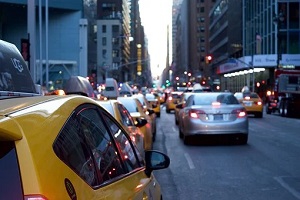 It could have happened anywhere, but this time it happened in India.
Traffic jams are a way of life for many of us city dwellers, but we find them hard to accept when we are in a hurry to get somewhere. We are surrounded by trucks, buses, cars, and motorbikes. Some who hate traffic jams attempt to cut in front of others. With no real right-of-way, the rule of traffic in India is that the driver who gets to the open space first wins.
When someone cuts me off in traffic, my first reaction is anger because someone has violated my right to unimpeded access. More than once, I have honked the horn at an offending driver. I am ashamed that I am only concerned about their causing an accident.
God has slowed me down a great deal as I get older, and I now know one of His purposes for allowing frustrating situations is to teach me patience. Patience is an uncommon commodity in our culture because we want everything instantly. The adrenaline surge when we become impatient also reinforces our habit of impatience.
I realized I believed getting where I was going was more important than what other drivers were thinking. But my desire to control their erratic driving was selfish and impatient. Even if I couldn't' understand the reason for their me-first behavior, I needed to forgive the other driver and thank God when I arrived safely at my destination.
The next time I hit a traffic jam, I plan to ask God for help with the fruit of the Spirit, including patience.
Ask God to help you be a blessing—not a source of frustration—to others.
(Photo courtesy of pixabay.)
(For more devotions, visit Christian Devotions.)
---
---